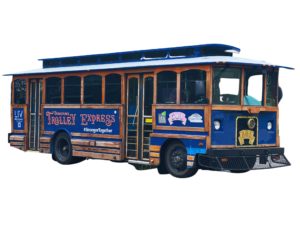 Oxford and Lake Orion have resurrected the Trolley. Now you can enjoy shopping and dining in one town then hop on the trolley and have drinks and dessert in the next. The Trolley Express runs from North Washington and East Street and West Burdick and Hudson in Oxford and drops off at in Lake Orion at Shadbolt and North Broadway or Front Street and South Broadway and vice versa.
If you are unfamiliar with either town or it's been a while since you have visited either, you are in for a pleasant surprise. The DDAs have collaborated on some wonderful ideas and created great spaces to meet up with friends, shop and dine. What's not to love!
You can even track the Trolley. Want to see more? Click here:
Have Fun!